Three amazing women
There are 123 women currently serving in the U.S. House of Representatives — just 27% of the members. And right now, I am the only woman in Congress from Oregon.
Representation matters.
Here in Oregon, we have the incredible opportunity not only to elect more women to the U.S. House but to elect three champions for our Democratic values: Andrea Salinas (OR-6), Jamie McLeod-Skinner (OR-5), and Val Hoyle (OR-4).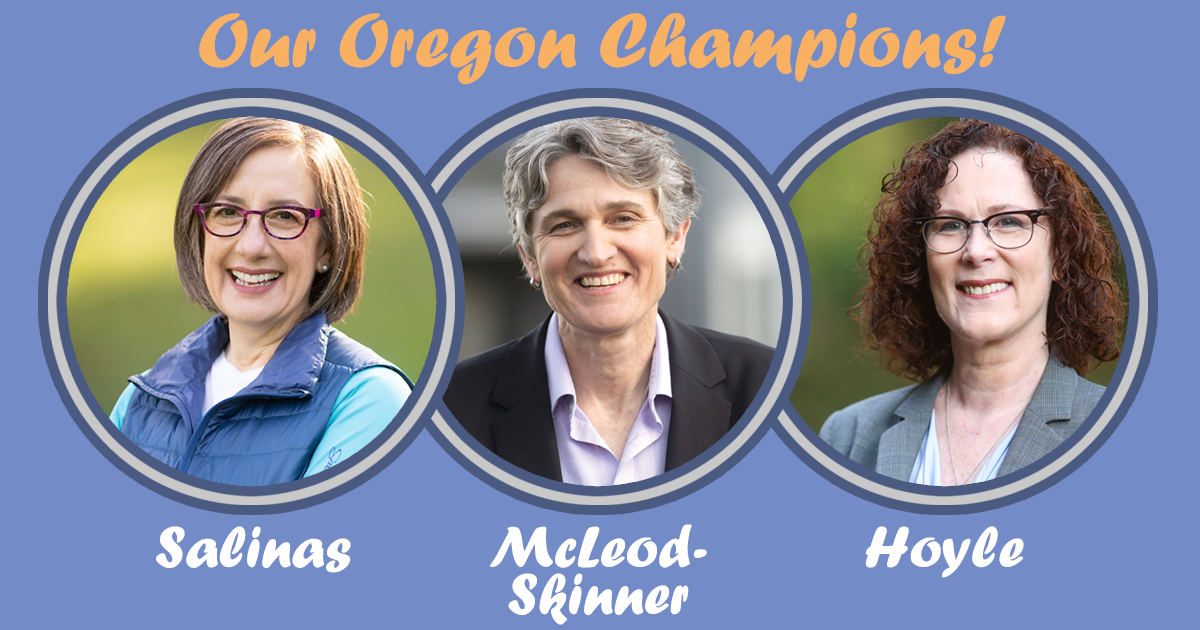 DONATE NOW
All three of these women are in extremely close races against right-wing Republicans. National Republicans, like Kevin McCarthy, are going all in to try to win these races in Oregon.
I am asking you to join me in supporting Andrea, Jamie, and Val today with a donation of $4.
We must bolster our Democratic majority in the U.S. House, and Jamie, Val, and Andrea are ready to defend reproductive rights, combat the climate crisis, create more affordable housing, and improve the lives of Oregonians and Americans.
We have a lot of work to do in Congress. I'm up for the fight and want you to know how important it is that these three amazing women join me.
With so much at stake and just 15 days until Election Day, I am asking you to please donate $4 to Val, Andrea, and Jamie today.
Thank you for standing with me in support of these three talented, hard-working women.
Suzanne
Posted on October 24, 2022
.